Your library card gives you access to a variety of eResources. These online resources will provide you with an endless amount of information at your fingertips.
PLEASE NOTE:

OverDrive takes data security and patron privacy very seriously. Accordingly, they are preparing to end support for devices that use outdated security protocols on

October 30, 2020

. After this date, the OverDrive app and websites will no longer work on devices that don't support the new security protocol. The OverDrive app and website will display a message on devices currently using the old security protocol, to alert effected users of the upcoming change. This message will link to a helpful article that explains the change and provides information about the system updates that will be needed to access your OverDrive digital library after October 30, 2020.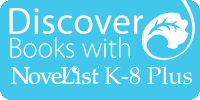 Services provided by the Ontario Government
If you are experiencing any issues, please contact us. Your Library Card will have to be up to date to use these online resources.
​
The older Library cards do not work with our online resources. If you have one of the older Library cards, please come visit us to have it updated.
​
​