Your library card gives you access to a variety of Online Resources. These online resources will provide you with an endless amount of information at your fingertips.
Please note: If your library card expires December 2022 - your card will have to be renewed for some of these resources to work. Contact us to renew your card 705-746-9601 or askus@pspl.ca
Libby is a free app where you can borrow ebooks, digital audiobooks, and magazines from your public library. You can stream titles with Wi-Fi or mobile data, or download them for offline use and read anytime, anywhere. All you need to get started is a library card!
​
This one-of-a-kind digital portal allows you to access a wide variety of content including trusted news, local stories, entertaining TV and radio shows, award-winning podcasts, educational kids content, innovative podcasts, a free English and French language learning app, news in foreign languages and much more!
Mango Languages is a language learning app,
free with your library card. Learn real-life conversations with native-speaker audio and cultural context so that you can speak like a local. Mango features authentic content, interactive features, and an algorithmic review activity designed to adapt to your individual learning path.
Access hundreds of online resources for online learning. You can go on virtual tours, read online, learn to bake, exercise, and so much more!
NoveList K-8 Plus and NoveList Plus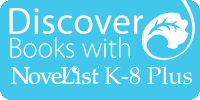 NoveList offers readers' advisory tools that help readers find their next great read.
​
BookMyne is a free mobile app which allows you to search the library catalog, place holds on items, and manage your account.
Services provided by the Ontario Government
If you are experiencing any issues, please contact us. Your Library Card will have to be up to date to use these online resources.
​
The older Library cards do not work with our online resources. If you have one of the older Library cards, please come visit us to have it updated.
​
​